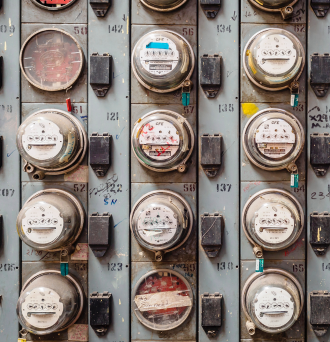 Overlooked in Climate Politics: July 2023
Welcome to Overlooked in Climate Politics, the Environmental Voter Project's monthly newsletter that gives you a quick rundown of 3 under-reported stories in climate politics. Please forward it to your friends (they can subscribe here)! In this edition, we spotlight a new Connecticut law banning utilities from billing customers for lobbying expenses, a New Hampshire poll that shows a growing number of climate-first voters, and a federal civil rights investigation in Alabama that could lead to sewage infrastructure being treated as an environmental justice and civil rights matter.
Connecticut: Banning Utilities from Charging Customers for Lobbying Costs.
Late last month, Connecticut Governor Ned Lamont signed a law prohibiting the state's investor-owned utilities from charging their customers for the utilities' lobbying expenses and political efforts. As Akielly Hu notes in this Grist piece, Connecticut now joins Colorado and Maine in banning this practice, but most other states still permit monopoly utilities to effectively force customers to fund the utilities' political efforts.
New Hampshire: An Uptick of Climate-First Voters?
There is very little battleground state polling so far — and what little there is tends to focus simply on candidate support numbers — but a recent St. Anselm College poll of 1,065 registered voters revealed that 9% of the state's registered voters list "environment/climate" as their single most important issue, putting it much higher than what was typically seen in the 2020 or 2022 cycles. One poll does not make a trend, but it will be worth watching issue priority polls this summer and fall for similar data points. 
Alabama: Is Sanitation a Civil Right?
A great new Inside Climate News article by Dennis Pillion reports on the Justice Department using a civil rights investigation to press Alabama to address its long-standing problems around equal access to sewage infrastructure. Raw sewage creates significant health problems, and this could mark the beginning of a new approach to environmental justice from the federal government.
---
How You Can Take Action
Join the Environmental Voter Project on Zoom to mobilize low propensity environmental voters to vote in the upcoming Tucson, AZ mayoral primary elections! We currently have phonebanks scheduled to mobilize Tucson environmentalists on July 20th at 7pm ET and July 25th at 12pm ET. Training provided. Or if you live near Tucson, we're canvassing on Saturday July 15th and Saturday July 22nd – please join us!
If you'd like to receive the Overlooked in Climate Politics Newsletter and other updates in your inbox going forward, please subscribe here.