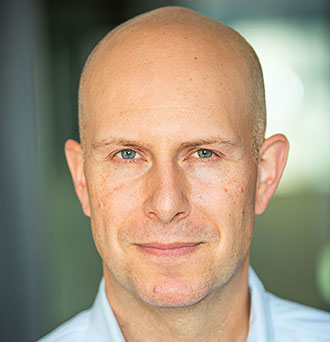 Founder & Executive Director
Nathaniel Stinnett
Nathaniel Stinnett founded the Environmental Voter Project in 2015 after over a decade of experience as a senior advisor, consultant, and trainer for political campaigns and issue-advocacy nonprofits. Hailed as a "visionary" by The New York Times, and dubbed "The Voting Guru" by Grist magazine, Stinnett is a frequent expert speaker on cutting-edge campaign techniques and the behavioral science behind getting people to vote. He has held a variety of senior leadership and campaign manager positions on U.S. Senate, Congressional, state, and mayoral campaigns, and he sits on the Board of Advisors for MIT's Environmental Solutions Initiative. Formerly an attorney at the international law firm DLA Piper LLP, Stinnett holds a B.A. from Yale University and a J.D. from Boston College Law School. He lives in Boston, MA with his wife and two children.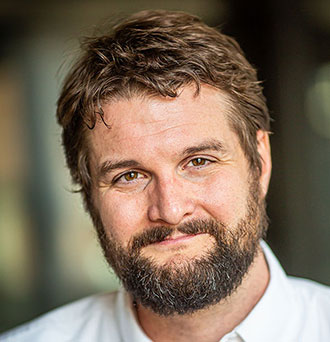 Field & Data Director
Peter Polga-Hecimovich
Peter Polga-Hecimovich has extensive campaign and public policy experience at the highest levels. Over the course of ten years, he has served as Field Director for local, congressional, and statewide campaigns both for candidates and ballot measures. While Political Organizer with the Saint Paul Regional Labor Federation he advocated and organized on behalf of numerous environmental, infrastructure, and worker rights issues. Most recently, while attending graduate school at the University of Minnesota, he worked with Dr. Lawrence Jacobs and Vice President Walter Mondale as a Teaching and Research Assistant. He recently received his Master of Public Policy with a concentration in Politics and Governance from the Humphrey School of Public Affairs in Minnesota in addition to a Certificate of Nonprofit Administration. Peter lives in Greenville, NC with his wife and daughter.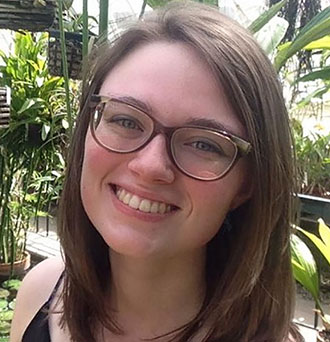 Organizing Director
Shannon Seigal
Shannon Seigal is a former Environmental Voter Project intern and a graduate of Mount Holyoke College with a B.A. in Environmental Studies and Spanish. Shannon has years of experience organizing intersectional coalitions for climate justice and fossil fuel divestment, and she led the multi-stakeholder effort to create and adopt Mount Holyoke's first Sustainability Plan and ambitious carbon neutrality goal. Shannon has researched and implemented a number of community-based projects in Costa Rica, and she has experience in sustainability planning, environmental education, and grassroots coalition-building. Shannon grew up in the Boston area and now lives in Somerville, MA.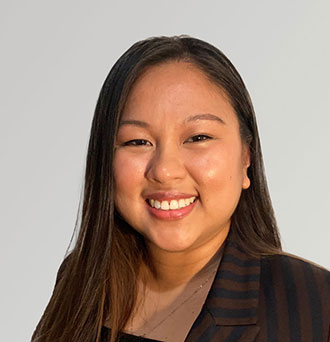 Organizing Associate
Renaissance "Ren" Ceniza
Ren Ceniza is an experienced field and digital organizer, most recently having served as Digital Organizer for the Biden/Harris Florida Coordinated Campaign in Escambia County, FL. Upon becoming a naturalized citizen in 2016, Ren immediately became politically engaged - registering voters in Tallahassee, using her graphic design experience to manage social media accounts for county Democratic committees, and eventually undergoing the rigorous Organizing Corps 2020 training before joining the Biden/Harris campaign. Fluent in Tagalog, Ren earned her Bachelor of Science in International Affairs from Florida State University and is currently basking in the Miami sunshine.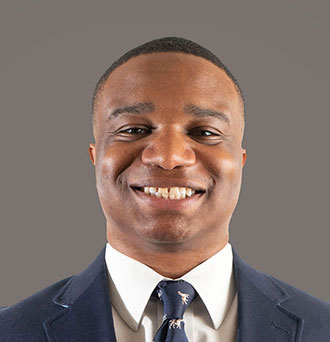 Campaign Associate
Damon Drew
Damon Drew is an experienced field organizer and advocate, most recently serving as Field Organizer for the Michigan Democratic Party on the state's coordinated campaign throughout the 2020 general election cycle. Prior to working in politics, he worked as a Mental Health Counselor for youth and adults with mental health and substance use issues. Damon received his Bachelors in Psychology at the University of Toledo and earned a Masters in Counseling and Personnel Services from the University of Louisville. He has been interested in politics throughout his career from serving on the Government Relations Committee for the Ohio Counseling Association to the Steering Committee of his local DSA chapter. Damon grew up in the Detroit area and now lives in Northwest Ohio.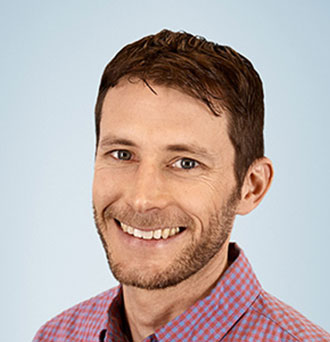 Board of Advisors
Sam Arons
Sam Arons is the Director of Sustainability at Lyft, where he led the company to make an industry-leading commitment to reach 100% electric vehicles on the platform by 2030. Prior to Lyft, Arons served as Senior Lead for Energy & Infrastructure at Google, co-leading the achievement of 100% renewable energy that made Google the largest non-utility purchaser of renewable energy on the planet. Arons is active in the environmental community, serving as a Northern California Chapter Director for Environmental Entrepreneurs, a Steering Committee member of the Cleantech Party, and a member of the Board of Directors of Veloz. Arons earned a BA in Physics from Williams College and an MS in Energy and Resources from UC Berkeley.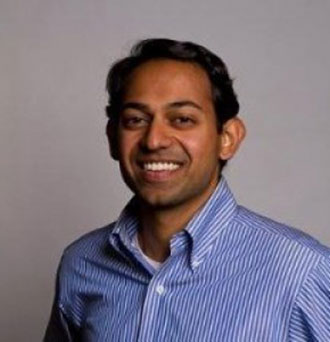 Board of Advisors
Kiran Bhatraju
Kiran Bhatraju is the Founder and CEO of Arcadia Power, a venture-backed clean energy utility platform serving customers in all 50 states with renewable energy from wind and solar farms. Previously, Bhatraju was the Co-Founder and Director of Business Development of American Efficient, an energy efficiency software and analytics company. He is a published author, serves on the Board of Directors of AppHarvest, and began his career working on environmental and energy issues for Congressman John Yarmuth of Kentucky. A graduate of the University of Pennsylvania, Kiran lives with his wife in Washington, DC.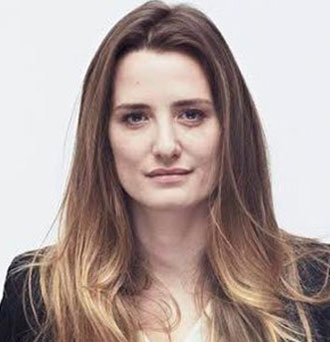 Board of Advisors
Bevin Butler
Bevin Butler is the Founder and CEO of CADE, Nyc, a fashion label based in New York City. Butler is an accomplished entrepreneur, attorney, and marketing specialist with experience working at both startups and international corporations. Prior to founding CADE, Butler was an attorney at the international law firm of Cleary Gottlieb Steen & Hamilton LLP, where she specialized in corporate, private equity, and tax law. From 2003 – 2006, she handled marketing and public relations efforts for Lancome –L'Oreal USA, LAB21, and Emanuel Ungaro. A graduate of Brown University and Fordham University School of Law, Butler is a long-time environmentalist and lives in New York, NY.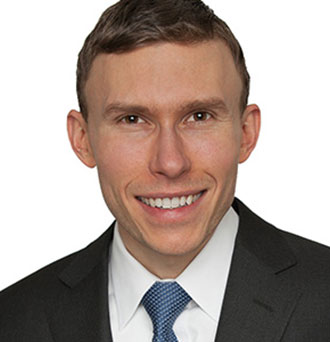 Board of Advisors
Reid Capalino
Reid Capalino is a Senior Vice President for Business Development with LS Power, an investment and operating company focused on power generation, electric transmission and energy infrastructure. Previously Reid served as a Managing Director with Aligned Climate Capital and Principal with Aligned Intermediary, both investment platforms focused on deploying capital into clean energy and related areas. Reid began his career as an Analyst at Deutsche Bank Climate Advisors (DBCCA). At DBCCA Reid assisted fund managers with $3 billion AUM to evaluate investments in renewable energy, energy efficiency, and agriculture. In this role Reid also managed complex research engagements with external partners such as the US National Renewable Energy Laboratory, the Rocky Mountain Institute, the Generation Foundation (part of Generation Investment Management), the US Partnership for Renewable Energy Finance, and the Investor Network on Climate Risk. Reid has also served as a Senior Energy Analyst at the Carbon Tracker Initiative, a financial think tank focused on energy and climate issues. He has authored numerous reports related to clean energy investment opportunities, including the January 2014 Clean Trillion report. Reid's publications have been covered by, among others, the New York Times, The Financial Times, The Guardian, and Bloomberg. Reid has a Master in Public Policy from the Harvard Kennedy School and a Bachelor of Arts in Economics from Reed College. Reid lives with his wife and son in New York City.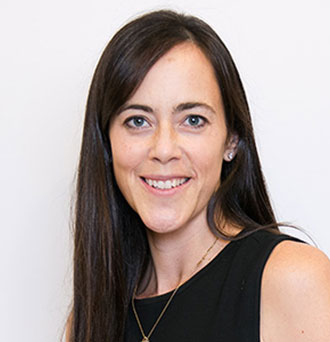 Board of Advisors
Megan Reilly Cayten
Megan Reilly Cayten has developed, financed, and managed projects to deliver positive impacts for people and the planet on four continents. She has a background in energy and infrastructure project development (AES Corporation), finance (Citi), and asset management (Alinda Capital Partners). She also founded, grew, and sold an impact-focused business with operations in Mexico and India. Her passion is climate restoration, with the goal of leaving our children a habitable planet. Megan is currently a Senior Asset Manager at Climate Asset Management, Senior Advisor to Oceans 2050, a member of the Board of Directors of the Fondo Nacional para la Conservación de la Naturaleza (Mexico), and on the National Council of World Wildlife Fund.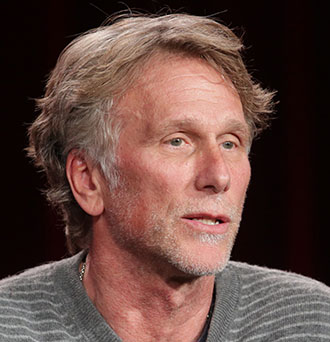 Board of Advisors
Peter Horton
From his acting role on the hit ABC series "thirtysomething", through his various writing, producing and directing projects including GREY'S ANATOMY (for which he received a Golden Globe, an Emmy nomination and two DGA nominations), THE PHILANTHROPIST, AMERICAN ODYSSEY, to his current project, NEW AMSTERDAM (on NBC), Peter Horton's efforts have been motivated by a dogged attempt to impact social, ethical and moral change. From the very first scene on television to depict two gay men in bed on "thirtysomething" to NEW AMSTERDAM, which by design deals with everything from racial profiling, gun control, health care in America to climate change, Horton has professed a diligent, persistent, patient strategy for media's impact on culture. Horton has also written for the New York Times as well as an investigative piece for the Los Angeles Times on the death of GM'S first electric car, the EV1.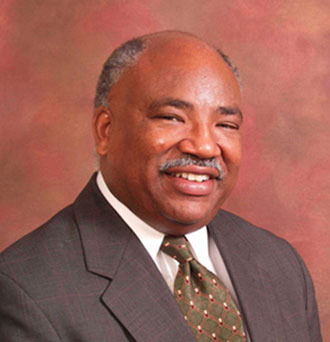 Board of Advisors
James Hoyte
James Hoyte is a recently retired senior administrator and lecturer in environmental policy at Harvard University. He is currently a Fellow of Harvard's W.E.B. Du Bois Institute for African and African-American Research. An attorney, he was a partner at Choate, Hall & Stewart in Boston before joining the Massachusetts Horticultural Society as its interim executive director in 1991. Prior to that, he was Secretary of Environmental Affairs for Massachusetts from 1983 to 1988 concurrent with being chairman of the Board of the Massachusetts Water Resources Authority in Boston from 1985 to 1988, after positions at Arthur D. Little, Inc., Massachusetts Port Authority, and Office of the Secretary of the Commonwealth. Mr. Hoyte is a member of various state and national bar associations, and a member of the board of trustees for Massachusetts Environmental Trust, the Union of Concerned Scientists, the Posse Foundation, Wheaton College, Cambridge College, and the Museum of Afro-American History and numerous other nonprofit and environmental organizations. He has been honored with several awards in recognition for his social and political contributions in the Boston area. He received his A.B. from Harvard College in 1965 and his J.D. from Harvard Law School in 1968.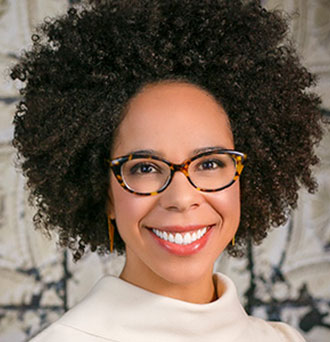 Board of Advisors
Ayana Elizabeth Johnson
Dr. Ayana Elizabeth Johnson is a marine biologist, policy expert, writer, and Brooklyn native. She is co-founder of Urban Ocean Lab, a think tank for coastal cities, and co-creator and co-host of the Spotify/Gimlet podcast How to Save a Planet, on climate solutions. With Dr. Katharine Wilkinson, she co-edited the climate anthology All We Can Save, and co-founded The All We Can Save Project. Recently, she co-authored the Blue New Deal, a roadmap for including the ocean in climate policy. Previously, she was Executive Director of the Waitt Institute, developed policy at the EPA and NOAA, served as a leader of the March for Science, and taught as an adjunct professor at New York University. Dr. Johnson earned a BA from Harvard University in environmental science and public policy, and a Ph.D. from Scripps Institution of Oceanography in marine biology. She publishes widely, including in The New York Times, Washington Post, and Scientific American. She is on the 2021 Time 100 Next List and was named one of Elle's 27 Women Leading on Climate. Outside magazine called her "the most influential marine biologist of our time." Her mission is to build community around solutions to our climate crisis.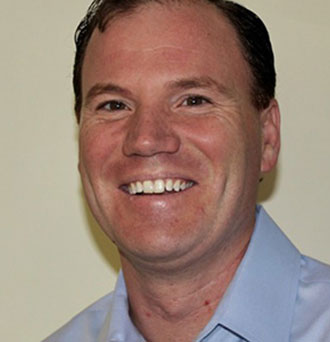 Board of Directors
Philip Jordan
Philip Jordan is Executive Director of the Economic Advancement Research Institute and also Vice President of BW Research Partnership. He is also a fellow at the Ash Center for Democratic Governance and Innovation at Harvard University's John F. Kennedy School of Government, and he has authored numerous internationally recognized reports, including national solar labor market studies, regional renewable energy and green construction analyses, and comprehensive reports on industry clusters from healthcare to technology. Previously, Jordan served as the Director of the San Diego and Imperial Region Center of Excellence, as a consultant at Mass Insight, and as an environmental and land use attorney at Bingham McCutchen. Jordan holds a B.A. from the University of Connecticut and a J.D. and certificate in Environment and Land Law from Boston College Law School. He lives in Wrentham, MA with his wife and two daughters.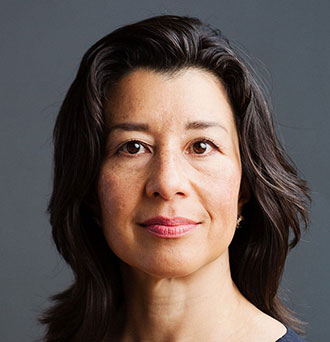 Board of Advisors
Johanna Chao Kreilick
Johanna Chao Kreilick is President of the Union of Concerned Scientists, a leading science-based advocacy organization that combines technical analysis and advocacy to create and implement innovative, practical solutions for a healthy, safe, and sustainable future. Ms. Kreilick has three decades of experience with social movements, science policy, and working to combat climate change. Before leading UCS, Ms. Kreilick served on the executive team of the Open Society Foundations, a $27 billion global rights and justice philanthropy. There she established and led the Foundations' strategy unit responsible for planning, research and assessment for the Foundations' 50 global programs, national foundations, and advocacy offices. While at Open Society, she also founded the $43 million Climate Action Initiative. Prior to joining Open Society in 2013, Ms. Kreilick created and led a justice and human rights program at the Hauser Center for Nonprofit Organizations at Harvard University. She previously launched and led an economic justice grant-making program at the Unitarian Universalist Service Committee, supporting informal workers' movements globally, and organized within the Asian and Pacific Islander immigrant community to advance rights-respecting economic and health policy. Ms. Kreilick is a trained mediator and facilitator, and serves on numerous nonprofit boards. She earned a BA with distinction in anthropology from Stanford University and an MPA from the Harvard Kennedy School of Government, where she was named a Lucius N. Littauer Fellow.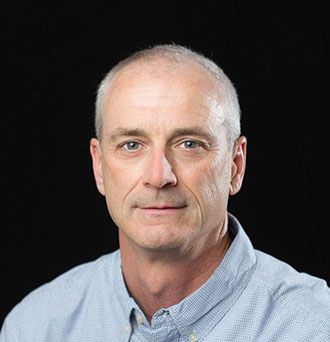 Board of Advisors
Jack Kutner
Jack Kutner is passionate about all things environmental and focuses on sustainability-based businesses. He has owned, invested in, and served on the boards of numerous impact-oriented companies ranging from alternative energy, energy efficiency, organic foods, non-toxic cleaning products, and reusables. Jack consults for numerous companies with a particular focus on start-up and early-stage initiatives, and he advises multiple environmental organizations. With over 35 years of executive experience, Jack was Executive Chairman and CEO of BigBelly, a pioneering green-tech firm in the smart waste industry, and previously held officer positions with First Data, American Express, and Merrill Lynch. He and his wife Cindy live in Cambridge, MA and Newbury, NH.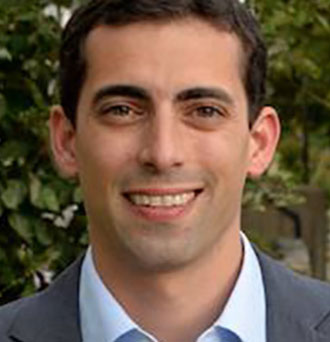 Board of Directors
Robert LaRocca
Bob LaRocca has spent over 15 years as a policy advisor and campaign manager for progressive political campaigns and nonprofits. Currently, LaRocca is the Executive Director of Voter Protection Corps, a national organization that leverages a network of voting and data experts to protect the right to vote. Previously, he served as Director of Policy and Communications at Transforming Education, a nonprofit that equips students with the social-emotional skills necessary for long-term success, and he also helped run the Community Business Clinic at the Northeastern School of Law. LaRocca holds a B.A. from Georgetown University, an MSc from the London School of Economics, and a J.D. from Boston College Law School. He lives in Quincy, MA with his wife and daughter.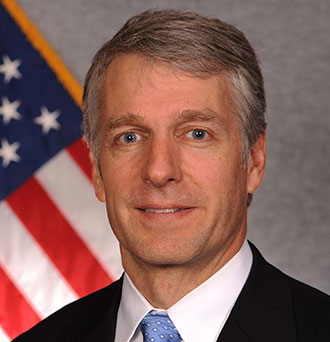 Board of Advisors
Brooks Preston
Brooks Preston is a managing director for sustainability at Macquarie Asset Management, the world's largest infrastructure investor and also the first large asset manager to make a commitment to global net zero by 2040. Prior to Macquarie, Brooks served as Head of Investment Funds for the US Development Finance Corporation (then "OPIC") from 2014 to 2017 where he was a member of the Investment Committee and on the Executive Management Committee for the bank. Brooks has spent most of his career in the environmental and sustainability fields, first in public policy in the United States Senate, and then in the Clinton Gore Administration. The last fifteen years of his career has been in finance with Wolfensohn & Company and the Virgin Green Fund. Brooks has a BA from Dartmouth College and an MBA from Stanford GSB and lives in New York with his wife and 2 daughters.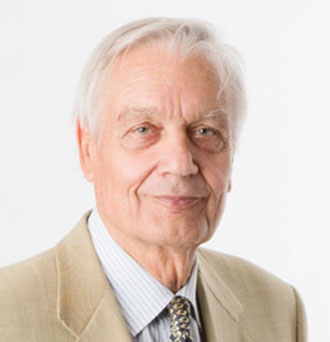 Board of Advisors
Frederick A. O. ("Fritz") Schwarz
Fritz Schwarz has had an unparalleled career in public service, environmental philanthropy, and the law. Schwarz is currently Chief Counsel of the Brennan Center for Justice as well as Senior Counsel at the law firm of Cravath, Swaine & Moore LLP. He was Chair of the Board of Directors of the Natural Resources Defense Counsel for almost 20 years, and he has also served as New York City's Corporation Counsel, as Chief Counsel to the Senate Select Committee to Study Governmental Activities with respect to Intelligence Activities (the "Church Committee"), and as Chair of the Board of Directors of Atlantic Philanthropies. He is the author of multiple books, and in 2014 he was awarded the prestigious Ridenhour Courage Prize in recognition of his life-long commitment to strengthening democracy and the rule of law. Schwarz lives with his wife in New York, NY.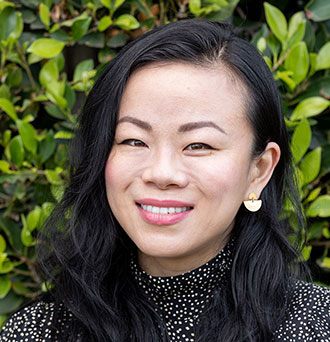 Board of Advisors
Susan Su
Susan Su is a partner at Toba Capital, focused on investing in climate innovation through both direct investments and fund investments. Prior to joining Toba, Susan was head of portfolio and growth at Sound Ventures, where she enabled investment activity and accelerated portfolio growth. Formerly a startup operator in product, growth and marketing, Susan has spent time building and leading teams at Stripe, Reforge, AppSumo and 500 Startups, and she is also an angel investor and startup advisor to early stage companies focused on materials innovation, commerce infrastructure, and sustainable fintech. Susan's climate change journey started with personal interest driven by a love for nature and concern for our environment. She now believes climate change is the biggest opportunity area of our time, and is devoted to surfacing and enabling world-changing climate innovation. Susan is an alumna of Stanford University, and splits time between Seattle and Los Angeles.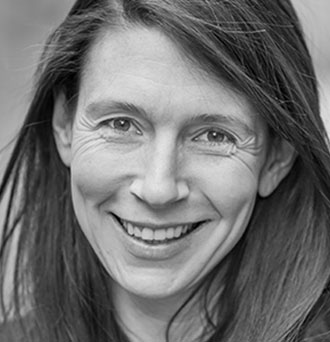 Board of Directors
Melanie Wachtell Stinnett
Melanie Wachtell Stinnett currently serves as Senior Advisor to the Case Method Institute for Education and Democracy in Cambridge, MA. As a writer and editor, she co-authored Captured: The Corporate Infiltration of American Democracy (2017) with U.S. Senator Sheldon Whitehouse and co-edited Rules for Resistance: Advice from Around the Globe for the Age of Trump (2017) with David Cole. From 2009-2014, she served as a director of the Tobin Project, a public policy research nonprofit in Cambridge, MA. Previously, Wachtell Stinnett managed research and writing for the Special Report on Regulatory Reform issued by the U.S. Congressional Oversight Panel, chaired at the time by Sen. Elizabeth Warren, and practiced law as an appellate attorney with Quinn Emmanuel Urquhart and Sullivan LLP. She holds a J.D. from Stanford Law School and a B.A. from the Woodrow Wilson School of International and Public Policy at Princeton University. She lives in Boston, MA with her husband and two children.