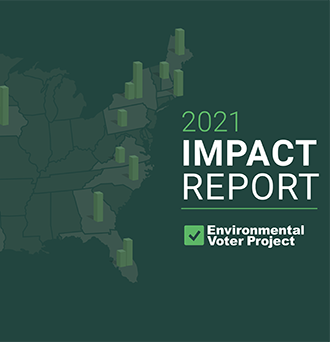 We're thrilled to share our 2021 Impact Report with you! A few highlights:
Over 6 years, EVP has helped 1,030,912 low propensity environmental voters become consistent super voters

 

who now don't even skip local elections.
In 2021, EVP mobilized 3.8 million environmentalists in 381 local, state, and federal elections across 17 states.
From the Georgia US Senate runoffs to local elections in Kansas to the Virginia general election, randomized controlled trials showed that EVP's mobilizations consistently boosted turnout of environmental voters.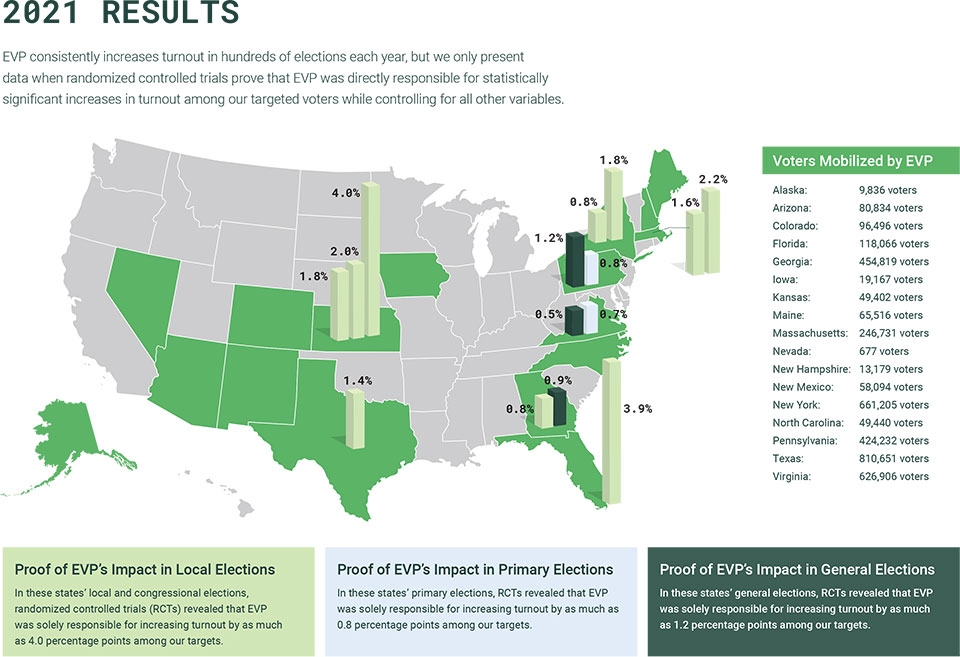 And thank you from the entire EVP team for making our 2021 so extraordinarily successful.